Cloud computing is being used by businesses all over the world to stay organized, reduce costs and grow. In the U.S. alone more than 50% of businesses are using cloud computing. The three most common types of cloud include IaaS (infrastructure as a service), SaaS (software as a service), and PaaS (platform as a service). Businesses often choose either infrastructure or platform as a service type clouds to fulfill their business's needs. This gives businesses the flexibility to expand when necessary and adjust their resources during slow seasons. Below you will see an infographic that explains some of the ways that businesses are using the cloud: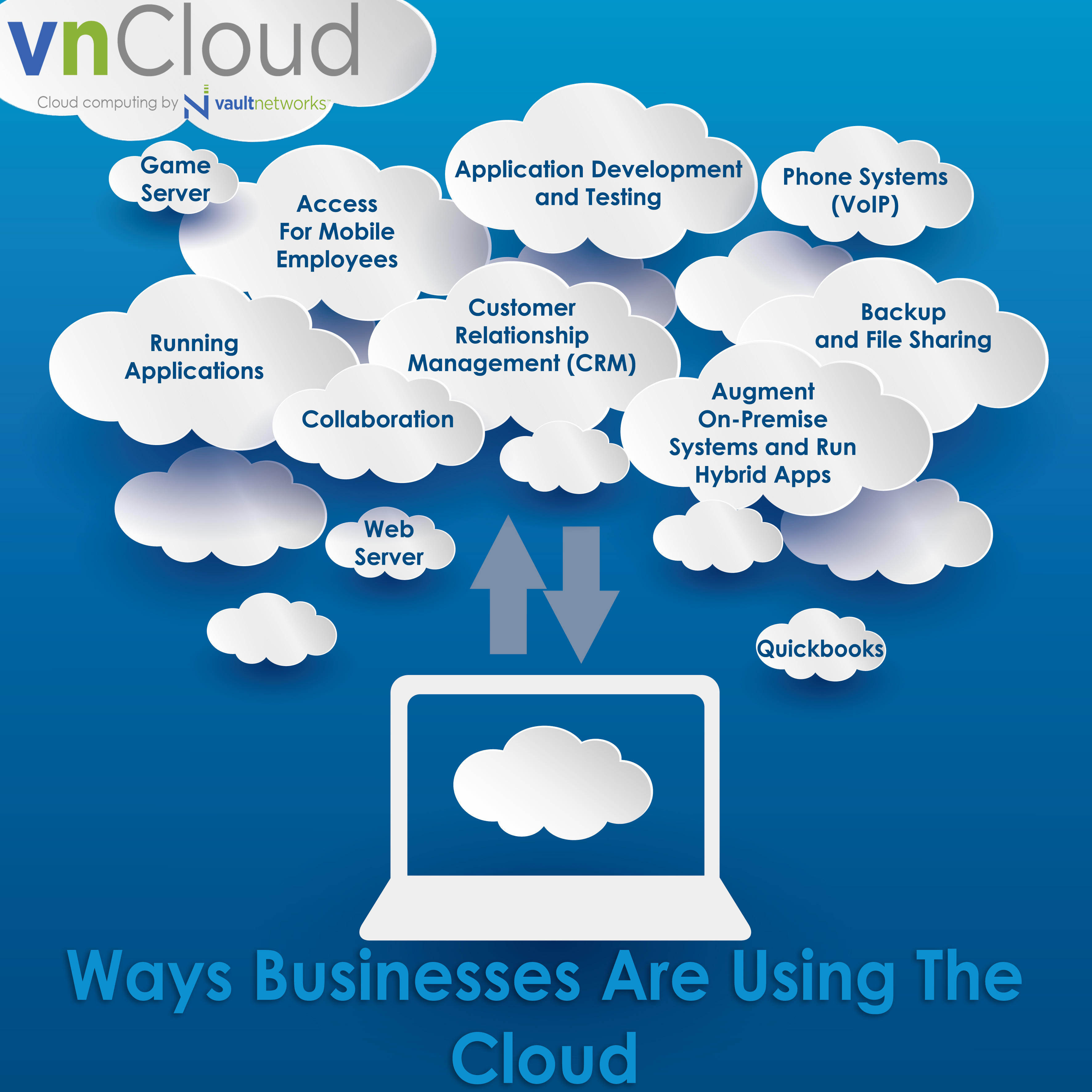 Share this Image On Your Site Using this HTML Code
Please include attribution to Vault Networks with this graphic.
<img src="https://www.vaultnetworks.com/wp-content/uploads/2014/03/ways-businesses-are-using-the-cloud.jpg" width="540″>
<p>Ways Businesses Are Using The Cloud – An infographic by <a href="https://www.vaultnetworks.com/">Vault Networks</a></p>
Information Source: