Load Balancers from F5 Networks
Vault Networks uses an F5 Networks BIG-IP load balancing solution. F5's Application Delivery Networking products feature groundbreaking, next-generation platforms that provide unmatched power to dramatically improve Layer 4-7 traffic throughput, administrative ease of use, and offer more application-aware traffic management.
While software-based load balancers can overwhelm your CPU, Vault Networks' solution processes and forwards layer 2 through layer 4 traffic at wire speed to provide higher throughput–this results in increased Internet traffic performance. Unlike pure hardware load balancers, our solution runs unique software to handle the complexities of layer 7 traffic such as rate-shaping, SSL acceleration, and compression.
The load balancers support 802.1q trunking. It integrates seamlessly into our network topology to provide interVLAN server load balancing. With this unique offering, customers can load balance any server within our data center. Using a unique "predictive" algorithm, traffic is always routed to the most efficient server.
Vault Networks' load balancing solution can balance TCP requests between two or more servers, ensuring system uptime in the event of a hardware or system failure. Load balancing servers not only provide load mitigation for increased system performance, but it also affords redundancy in the event of system failure. Using ICMP and TCP keep-alives, all servers in the cluster can be monitored so that in the event a server fails, requests are automatically rerouted to other servers.
Contact us and request a quote today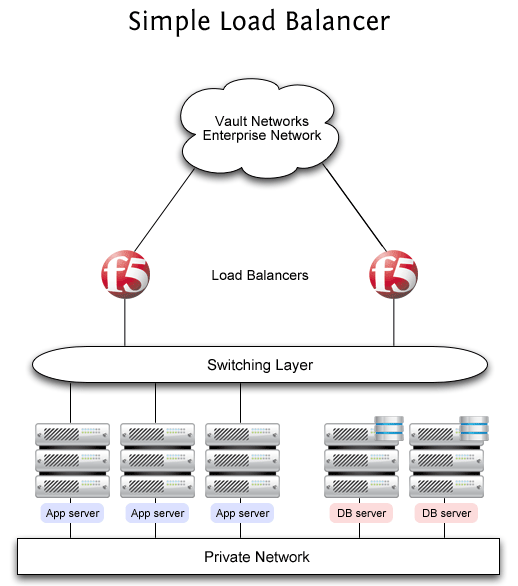 Contact us and request a quote today