How to Place an Order for Dedicated Hosting
ORDERING PROCEDURE:  DEDICATED SERVERS
To place an order for one or more dedicated servers, for both new and existing clients, the process is the same with one exception:
For existing clients: Please use your existing login and password information to access your Vault Networks' account on our web site.
NOTE: All orders for dedicated servers must be entered on the Vault Networks website.
To order a dedicated server, go to the Dedicated Servers section of this website and select the desired server.  If you are unsure of the type of server, or configuration, please review the descriptions and key features of each server available.  Once you have selected the server, you will then be able to proceed with customizing your server based on your business needs.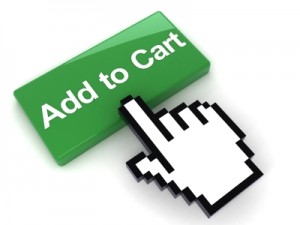 To view your Dedicated Server Package selection in your shopping cart, click on the "View Package Details" at any time though out the selection process to see what server components are included and your total price per month.  After finishing the selection of all desired options for your dedicated server, just click on the "checkout & purchase" button.
For existing clients: at this point, your account information, that is currently on file, will appear along with the Vault Networks' Acceptable Use Policy.  Please read over this information and initial where indicated.  Then, click on the "Agree & Checkout" button.
For new clients: at this point, please enter the requested information as you would like for it to appear on your account. It is important that you select an email address that is readily available as we will be sending all communication regarding your new account to this email address.   When selecting the login and password for your new Vault Networks' account, please be sure to record this information as you will need it going forward to access your account information.  After you have clicked on "create account", please read the Vault Networks' Acceptable Use Policy, initial where indicated, then click on the "Agree & Checkout" button.
Please review your email account "Inbox" and retrieve the email that you should have received from Vault Networks.  Once you have located this email, please understand that your order will not be processed until the Dedicated Service Agreement(s) is signed, by an Officer of the company, and returned accompanied with the first month's payment.  The monthly total is listed on the bottom, right-hand side of your Dedicated Service Agreement. Currently accepted Vault Networks' payment options along with the forms are also attached to your email.  If needed, current payment options information is also available, under the Customer Support tab.
The signed and dated Dedicated Service Agreement along with the first month's full payment should be forwarded Vault Networks as follows:
Email:   Orders@VaultNetworks.com.
Fax:      954-416-6616
Delivery:  Vault Networks, Inc.  500 Green Rd. Deerfield, FL 33064.
For existing clients that have either a credit card or ACH Payment Authorization already on file, unless specified otherwise, your existing payment method on file will be used to pay for your new dedicated server order; however, be sure to return the signed Dedicated Service Agreement.
The normal turnaround time for fulfilling a new dedicated server order, once the signed agreement and payment have both been received is 24-48 hours (excluding weekends and holidays).  Please be aware that occasionally it is necessary for Vault Networks to order an item that is part of your configuration before it can be deployed; and in this case, please be aware that Vault Networks will expedite the order and receipt of the necessary components to fill your order, and deploy your new services as soon as feasible.
ORDERING PROCEDURE: COLOCATION, BACKUP AND ALL OTHER SERVICES
All other Vault Networks' services including colocation racks, backup services, and bandwidth are specifically tailored to meet each client's needs.  Contact your Vault Networks' Account Manager to discuss your data center business needs.
Contact an Account Manager for a customized quote.  If you prefer, you can contact an Account Manager by calling our Administrative office at 305-735-8098, Option 2 or by sending an email to:  sales@vaultnetworks.com
Once the client and the Vault Networks' Account Manager have determined how Vault Networks' can best configure your data center solution, you will be provided with a quote to review, sign and return along with your full payment for the amount shown on the bottom of the Service Order Form(s), before your order is processed.
Thank you for allowing Vault Networks to assist you in configuring a custom data center solutions package for your business!