Vault Networks' Website Client Logins and Passwords
For clients' placing their order online, they will be prompted to enter their login name and password at this time.  When this occurs, this individual will act as the Administrator of the client account (please see Roles and Responsibilities section for additional information regarding the "Administrator" role).  Additional users that the Administrator would like to have shown on the account need to be created by the Administrator by simply logging into their Vault Networks account and creating a user login and password for each user, along with identifying the particular function they should have on the client account.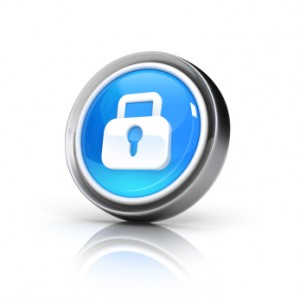 For non-online orders, when the account is initially set up, Vault Networks' personnel will set up a login and temporary password for the account administrator and users.  An email will be sent to each individual with this information.  Thereafter, any changes to users must be done by the Administrator of the account only.  Vault Networks' personnel do not have the ability to update/change user information on established accounts.
Users should retain both the login and password to their account on the Vault Networks' website in a safe and secure location.
If a user misplaces their password, they can request to have their password reset by simply beginning the login process on the website, and then clicking on "Recover lost password."  At that time, a temporary password will be sent to the user's email address of record.  The user should allow 10-15 minutes to receive this password.  If the email from Vault Networks is not received within this time frame, please check "Spam" and other folders to determine if the email was diverted to another folder in the user's email account.
An alternate method for resetting a user's password would be to contact the Administrator on the account and have this individual login to the account as Administrator, and then update the user's password to a new temporary password.  At that point, the user should attempt to log in with the new password and ensure that they retain record of this new password, as well as the login, in a safe and secure location.
Changing Your Password
If you have your current password and would like to change it, please follow these steps:
Proceed to the login screen of the Vault Networks website:  https://manage.vaultnetworks.com/
Enter your user login and current user password information.
On the left hand side of your screen, under the heading of "Support Menu", click "Modify Account Info."
The change password function is located in the upper right hand corner.  Simply enter the desired new password, and click on "Update."
Your password has now been changed.  Please make note of your new password.
If you no longer have your current password, please follow these steps:
Proceed to the login screen of the Vault Networks website: https://manage.vaultnetworks.com/
Enter your user login and click on "Recover Lost Password"
Check your email for an email from Vault Networks with temporary password information.
If you don't receive the email within a short period of time, try checking your "Spam" folder to see if you can locate the email.
If you are unable to retrieve the email that has been sent to you, contact your Account Administrator and request that they log in to the Vault Networks website, change your password and also update your email address to one that you are able to access.