BARE METAL DEDICATED SERVERS
Vault Networks Bare Metal Dedicated Servers are ideal for any of your services that require high traffic, high security, or complex configurations.
What is a Bare Metal Dedicated Server?
A bare-metal server is a physical server dedicated to a single tenant environment. Bare metal dedicated servers are the highest standard in performance, reliability, and security. Ideal for businesses with high processing needs or intensive workloads. Despite being often used conversely, the terms 'bare metal server' and 'dedicated server' refer to different server types. As such, it's worth asking yourself: bare-metal vs. dedicated servers: Which is the better dedicated hosting solution before making a decision?
While bare metal and traditional servers offer a dedicated solution, bare metal servers are among a hosting provider's flagship products. Compared from the point of view of enterprise hardware, bare metal servers edge out the traditional dedicated servers. Bare metal configurations typically come equipped with the newest and most comprehensive hardware.
Intel Xeon X3210 Quad Core
80 GB SATA HDD Hard Drive(s)
4GB DDR3 Memory/RAM
5 TB Bandwidth
5 Static IP Addresses
Dual Intel Xeon X5520 Quad Core 16 Threads
1TB SATA HDD Hard Drive(s)
8GB DDR3 Memory/RAM
5 TB Bandwidth
5 Static IP Addresses
Dual Intel Xeon X5520 Quad Core 16 Threads
2X 1 TB SATA Hard Drive(s)
16GB DDR3 Memory/RAM
5 TB Bandwidth
5 Static IP Addresses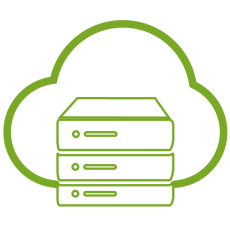 The resources on your Single-Tenant Bare Metal servers are dedicated to you, and you alone. This guarantees high-performance at all times, but you can add more resources if you need to a more powerful model.

Vault Networks guarantees a 100% uptime for all of our dedicated hosting services – backed by our industry-leading Service Level Agreement.

All of our networks benefit from DDoS Threat Detection systems and each server comes with 3 Gbps DDoS protection as a standard.
With great processing power and a single tenant environment, you can optimize the physical server's resources for your business workloads so that it can completely perform according to your unique requirements.

Bare Metal servers with maximum flexibility. Dedicated servers with a custom configure of OS, CPU, GPU, RAM, SSD, HDD, network ports, firewall, load balancing, and much more.

Choose the operating system that meets your business needs. Automatically install various Operating Systems from Windows, CentOS, Ubuntu, Debian, and others.

With diverse carriers, divergent fiber paths, and full BGP routing tables, we are able to provide a superior level of performance and fault tolerance.

IPv4 and IPv6 address space. IPv6 is available to hosting customers by default.

We keep a full inventory of all replacement parts for our bare metal servers, make repairs quickly and easily. You don't have to worry about repairs.
Not sure exactly what you need? No problem! Our talented engineers are here to help!