Abrir esta página em Português 
Vault Networks: Connecting Miami to Latin America Lightning Fast and For Less
Experts estimated Latin America to spend nearly $1 trillion on IT infrastructure in 2012–a wealth of revenue potential is up for grabs. Grow your business in Latin America (LATAM) by hosting your IT infrastructure with Vault Networks in Miami, the fifth most interconnected city in the world. Offering data center colocation, cloud hosting and dedicated servers, Vault Networks provides a strong foundation for your business IT infrastructure.
Here's why hosting with us makes business sense:
Less distance to Latin America = less latency. Internet customers benefit from super-fast load times, while VoIP customers drop fewer calls.
Save big on bandwidth. Because of Vault Networks' close proximity to the most profitable markets in LATAM (Brazil, Colombia, Argentina, Panama and Costa Rica), your business can supply bandwidth at an unbeatable price. For 1Mbps bandwidth, LATAM countries charge up to $30; Vault Networks offers 1Mbps for as low as $3.
If you have customers in Latin America, it's critical that you select a reliable business partner who knows how to leverage this market. Your business demands more: more network carriers, more IT services in one place and, of course, more value. Vault Networks offers you all three.
Your LATAM IT Solutions All In One Place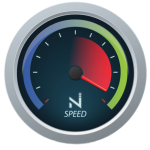 A Suite of High-Performance Networks. This is one reason a gaming giant in Germany recently selected our services over other Miami colocation providers to expand its business into Latin America. Vault Networks offers space and power, plus a premium blend of Tier 1 network carriers. Our Managed Internet Route Optimizer (MIRO) appliance pings INTERNAP's 11 network carriers, then pings additional networks, always selecting the signal path with the least latency, jitter and packet loss. To ensure your data takes this best path, the MIRO goes beyond BGP metrics, making BGP changes based on each path's real-time performance. Because your data is always sent through the best possible carrier, your customers always get the best possible performance. The MIRO also provides added redundancy in case one of the 11 networks has issues.
One-Stop IT Shop. With all your IT vendors in one secure place, you save time, money and
headaches. There's no phone tag and no blame games. As a Vault Networks customer, our U.S.-based IT experts are available to you in English and Spanish 24/7/365–you'll get all your IT questions answered during your first call. Because we offer cloud hosting, dedicated server hosting, and colocation, we have the knowledge to provide our customers with proven solutions. We also have the knowledge to save you money: Through our diverse ecosystem of vendors and partners, we can offer you hardware below MSRP, connectivity from your offices to the data center, and a staff to assemble your infrastructure on- or off-site.
Cost-Effective IT Solutions. To be profitable, your business must offer outstanding IT services at an attractive price—it must create value. No Miami data center matches the Vault Networks Value. What is the Vault Networks Value? It's free incoming Internet on vnCloud, monthly cloud billing and customizable hybrid cloud solutions, such as hardware firewalls and MPLS for secure connections to our cloud infrastructure. It's bandwidth pricing that makes it affordable to connect to a burstable pipe. It's our Miami colocation services, which offer no cross-connect fees to reach our premium blend of 11 Tier 1 network carriers. It's also our Miami dedicated server hosting, which offers that same blend of 1 Gig ports and can be customized to meet your hosting needs.
Let our bilingual IT experts help you plan your Latin America strategy. For a free 1-hour consultation, call us at 1-888-694-8557, or chat live Monday through Friday, 9 a.m. to 5:30 p.m.