Vault Networks Remote Support Services
A large portion of the Vault Networks customer base is located outside of Miami and even outside of the United States (in fact, we are optimally positioned to reach Latin America. For this reason, Vault Networks has made it a top priority to provide our colocation and dedicated server clients with fast, reliable remote support services.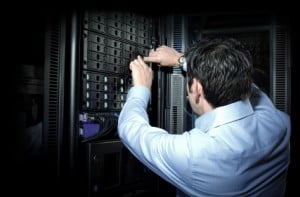 Situations sometimes arise when you need a technician on site to grapple with hardware issues–we realize that it's often not practical or cost-effective to send a team member to to our facilities.  Whether your server needs repair work, your router goes down or you simply need to upgrade your operating system, Vault Networks will provide the hands-on support you can trust to get the job done–with minimal stress for you.
Our staff of technicians stands ready 24/7/365 to resolve your issues in the fastest, most efficient way possible, minimizing your downtime and saving you from potentially damaging revenue losses.
For more information on our remote support services, please call us at (305) 735-8098, Option 2 or chat live, M-F 9:00 a.m. to 5:30 p.m.