Physical and Environmental Security
Our Miami data centers are manned 24 hours a day, 365 days a year by security personnel who control access to the building. Access to the data center itself is controlled through a biometric hand scan and all cabinets are securely locked on both sides.
Additional measures to ensure secure, high-performance operation: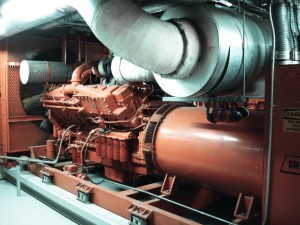 CCTV digital cameras record all activity 24/7/365. The network of CCTV cameras is fully integrated into the alarm system and the physical structure of the building surpasses all local building codes and standards with added security measures. All footage is archived for future retrieval.
TotalPac Fire Suppression System. This dual-alarmed, dual interlock, multi-zoned, pre-zoned, pre-action, dry pipe fire suppression delivery system is state-of-the-art: The electrical and mechanical systems were built with the latest technologies. Clients have N+1 redundancy to guarantee continuous operation with branch breaker monitoring plus dual power grid services.
24/7/365 management and monitoring of environmental systems. Our 14′ high ceilings in a raised floor environment ensure that your equipment is maintained with N+1 cooling. This provides optimum airflow, with a constant 72ºF temperature and 40-60% humidity. Power systems are designed for maximum effectiveness and are capable of delivering 120V, 208V, 480V AC, and -48V DC to match each client's unique needs.