Miami FL 2 – Data Center in Miami: Secure Colocation Services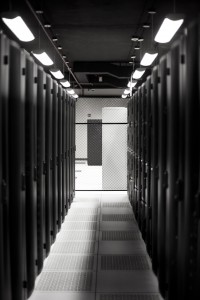 Vault Networks' Miami FL 2 data center is a SSAE 16 Type II data center with 99.999% SLA. The facility was designed specifically for world-class colocation services.
Located in the heart of downtown Miami, Vault Networks' Miami FL 2 shares the dual power grid that services local hospitals, federal and state courthouses. Ranked as one of the five most connected cities in the world, Miami has a telecommunications infrastructure that further enhances services at our data center by providing multiple fiber loops, carrier facilities and international cable landings. Vault Networks gives your company access to the preeminent communications gateway to Latin America. To learn how we can help you grow your business there, click here.
Miami FL 2 is Category-5-hurricane-rated facility and resides outside of FEMA's 500-year flood zone, providing an additional level of security for our clients. Our data center is located in a former BellSouth central office and was completely renovated in 1999.
In addition to the superior connectivity and robust physical infrastructure of our data center in Miami, our colocation clients can enjoy the peace of mind that comes with first-class security:
Security personnel are on-site 24/7/365
Guards require valid photo ID from any individuals attempting to enter the building
A key card is required to use the building's elevators and access the data center floor
An additional key card and biometric hand scan is required to access colocation space
When you choose Vault Networks for the colocation and data center services your business needs, we offer you the opportunity to house your servers in our premiere Miami FL 2 facility, constructed specifically to meet your organization's unique requirements.  The services we provide out of this first-class data center contribute to your company's ability to out-perform the competition and improve your bottom line, all while providing the reliability and peace of mind that you need to focus your attention and energy on growing your business.
Learn about the specific benefits of using Vault Networks' managed hosting services, or contact us to schedule a tour of this world-class data center.